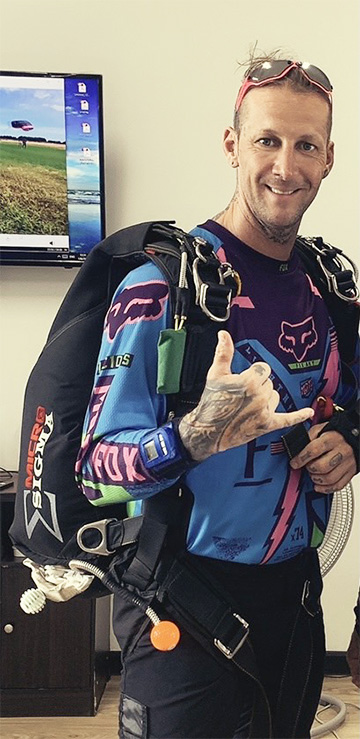 Matt
USPA Instructor Examiner Safety and Training Officer
Pilots, all the Jojowings (JWS´s) canopies are based on the experience of skydivers from all over the world.
Currently produced models Sonic, Raptor, XF15 and tandem H.O.P. represent only the last chapter in a long history of JWS´s canopies. There are plenty of previous models still in use.
Except of these general models, there are various modifications "tailored" exactly to the needs of pilots, their skills and intended usage.
Series are limited, so every particular canopy gets the full attention.
JWS canopy doesn't give you a perception of exceptionality; you are really exceptional with our canopy.
Our canopies can give you a complete experience, but require experienced and fully focused pilots.
Words are not enough to describe our canopies, so we recommend to contact us directly or our dealers for trial jumps.
Although there are loading charts given for each model / size, the actual used size
should depend also on the pilot's experience and the intended usage.
Please consult the size of your canopy with us or our dealers even for trial jumps.
We will be pleased to adjust the canopy especially for you.
BOOK NOW