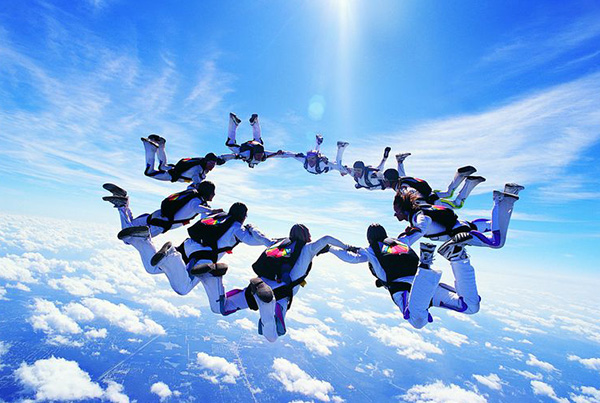 The next level of skydiving license is the skydiving B license. This level is achieved by skydivers who have completed a minimum of 50 skydives. B license skydivers have proven a basic level of experience in jumping unsupervised and with others.
While the A license gives you the freedom to jump unsupervised, the B license shows that you have been able to do so for at least 25 jumps, including planned jumps with groups. According to the USPA, a B license skydiver has:
Achieved the skydiving A license
Made 50 skydives during which they have been in freefall for at least 30 minutes and have landed within 33 feet of a target on ten jumps
Demonstrated the ability to perform controlled turning and backlooping maneuvers, or successfully completed the planned points in ten group formation skydives
Documented proof of live water landing training
Proven their canopy piloting skills by fulfilling the requirements of the USPA canopy piloting proficiency card
Passed a written USPA exam
A B license skydiver is also eligible to become a USPA skydiving coach, once they have completed 100 jumps.
BOOK NOW