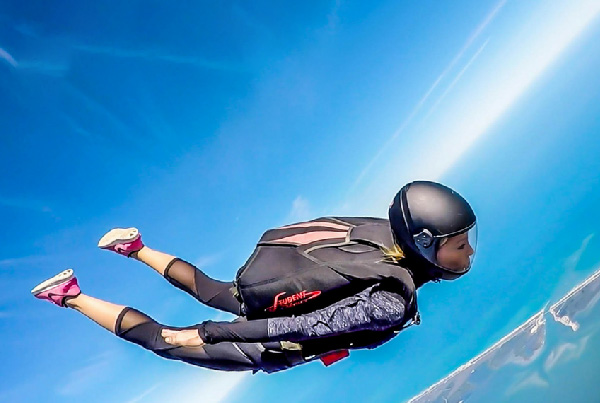 It begins with the complete AFF programe, after you are cleared for solo, you will make consolidation solo jumps, 5 Coached jumps with a USPA Instructor, two clear and pull jumps, taking your jump numbers up to 25. You will also learn to pack your own parachute.
The USPA "A" License privileges allow you to jump at any drop zone worldwide.
Full AFF Course
Ground School
Introductory Tandem Sky dive
AFF Levels 1 to 7
5 "Coach Jumps" with a USPA rated Instructor
12 "Solo" Consolidation Jumps
14 night's accommodation with daily transfers to and from the drop zone
All jumps include gear rental, there are "NO Extra" costs or hidden charges
Please contact us for language requirements.
BOOK NOW